Best food and toys for your birds, delivery New Zealand wide.
Not just another generic pet store, at Parrot Treats, we sell products only for pet birds. Parrots are part of our family and we want the best for them, just as you do for yours.

Meet the Parrot Treats family - Higgins, Bob, Lemmy, and Smudge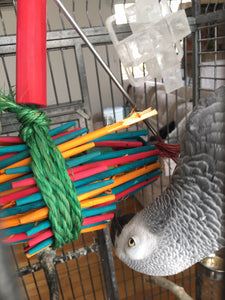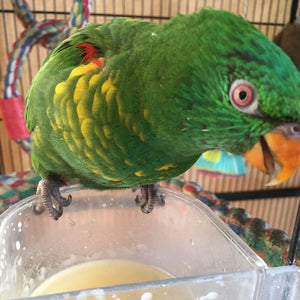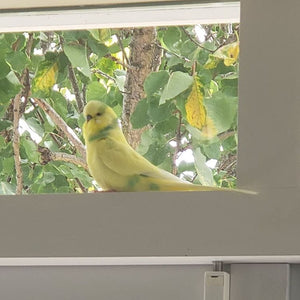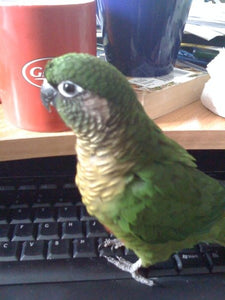 Ready to buy great food and toys for your perfect pets?
Have a look at our selection of Toys, Food, Treats, and Supplies
Because Parrot Treats is a small local business, you will get personal same day service. See what what our customers say about us:
Deidre 🦜
Thank you so much, my 2 tiels can't wait to play with their new toys. By far the best toys I've found in NZ.
Florica 🦜
Great friendly communication. Lovely that you're distributing Harrison's. Great toys not found anywhere else in NZ. Perfect for the bigger parrot. Fast delivery.
Amy 🦜
Lilo loves the toy you sent us. She's demolishing it!
Kath 🦜
Thanks for the concern! You're such a pleasure to deal with :)
Amy 🦜
I find it super easy to order and you've been really helpful with knowledge and getting things to me when I've been unorganised and run out!
Austin 🦜
Just opened our order of Harrison's parrot food, received from you in September, and found your very kind gift of a parrot toy.  Since we have two birds, we have ordered a similar one, to avoid jealousy!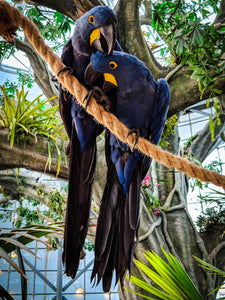 There are not many easy options for pet parrots in NZ
Toys at brick and mortar pet stores focus on cats and dogs, and even the ones sold for birds are not always safe for bigger parrots who love to chew.
Seed-only diet is equivalent of a McDonald's every day for a human - tastes delicious but eventually not good for their health.
So Parrot Treats tries to find the best food and best toys for your beloved pet, from budgies to cockatoos and everything in between - lorikeets, cockatiels, african greys, indian ringnecks, galahs, we have food and toys for parrots of all sizes.
Don't know if there are any hyacinth macaws in New Zealand, but they sure do look beautiful!
Learn More
How did Parrot Treats begin?
For many years, I bought Harrison's pellets through another local online store and imported toys from the US.
In early 2019, the store was sold and it turned out that the large company that bought it had no interest in importing Harrison's into New Zealand. It was quite stressful for a few weeks as I was frantically trying to source food for my birds - anyone who owns a parrot knows it's not a quick process to get them eating a new food!
I personally bought some Harrison's from an Australian store and paid the huge shipping to get it to New Zealand to feed my birds. Eventually, I found a vet who could bring Harrison's into the country (the company deals only with vets), and so this was an opportunity to start Parrot Treats.
In addition to all the shortages of pellet food, my lorikeet was getting skinny and I was not sure why. I searched online for 'best food for lorikeets' and discovered that the generic stuff sold at pet stores is just rice, wheat, and sugar, not exactly the optimal diet for a nectar-eating bird. I found an article recommending many premium lorikeet foods but none were available in New Zealand. I became the first and only importer of Nekton-Lori.
When it came to bird toys, I was paying exorbitant fees in subscription parrot toys boxes to an American company. The toys were fantastic, but the prices and especially the shipping costs kept going up every few months. No such toys were available in New Zealand.
It seemed that getting the premium food, the premium toys, and supplies was the perfect reason to start my own business. This way my own parrots would get the premium products, and any new customers could also benefit from the bulk purchasing I could do to bring the best parrot products into the country.
As it is Parrot Treats motto - Parrots are part of our family and we want the best for them, just as you do for yours.
If you ever want to get in touch, please do.
Lana